---
Our Mission
---
We support sustainable development, financial inclusion and social cohesion, through responsible financial assistance to micro and small enterprises mainly, with the aim of reducing poverty, facilitating and enhancing community life and enhancing employment opportunities, operating mainly in areas rural and semi-urban, but also urban ones.
Our Values

---
Agro & Social Fund is focused on improving the quality and suitability of services offered to its target clients, mainly through the continuous assessment of their needs, creating opportunities for clients, families and communities to increase welfare, reduce poverty or vulnerability, increasing access to finance, creating new jobs or adding value to existing ones.
In our mission-driven journey, we preserve and enrich our values.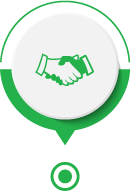 ---
We are loyal to the purpose and responsible for the resources entrusted to us, managing them in a lively manner, to bring maximum return to our company and customers.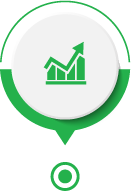 ---
We are employees and a trusted company in the marketplace - one that stands for integrity and sets a standard for it, inspiring others to always be trustworthy and honest.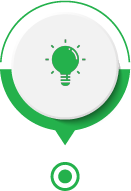 ---
We strive to harness these values in order to provide motivated and results-oriented employees and protect against mission deviation, who will succeed in developing and operating in line with the institution's growth objectives.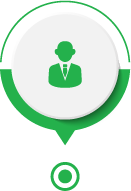 ---
We are committed to working with people, with the aim of encouraging the improvement of their lives.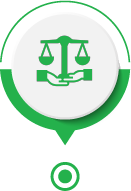 ---
We value and promote transparency and ethical behavior.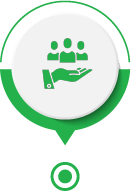 ---
We value people, consider them equal, and prioritize them over traditional business goals, structures or systems.