European Code of Good Conduct for Microcredit Providers
The European microfinance sector has been steadily growing over the last decade. It consists of a variety of players and business models, with different legal and institutional frameworks across Europe. As a consequence, lending practices in microfinance vary considerably depending on:
The type of microcredit institution

The legal form of the institution

The environment in which operates

The institution's ability to apply efficient management procedures
Given the diversity of the microfinance sector, the implementation of the voluntary "European Code of Good Conduct" by Microcredit Providers is an important element for promoting best practices within the sector.
The Code defines a unified set of standards for the microfinance sector in Europe. It serves as a self-regulatory tool and a quality label for microfinance institutions committed to ethical finance. The Code has been developed based on the best practices recognized in the sector in close consultation with stakeholders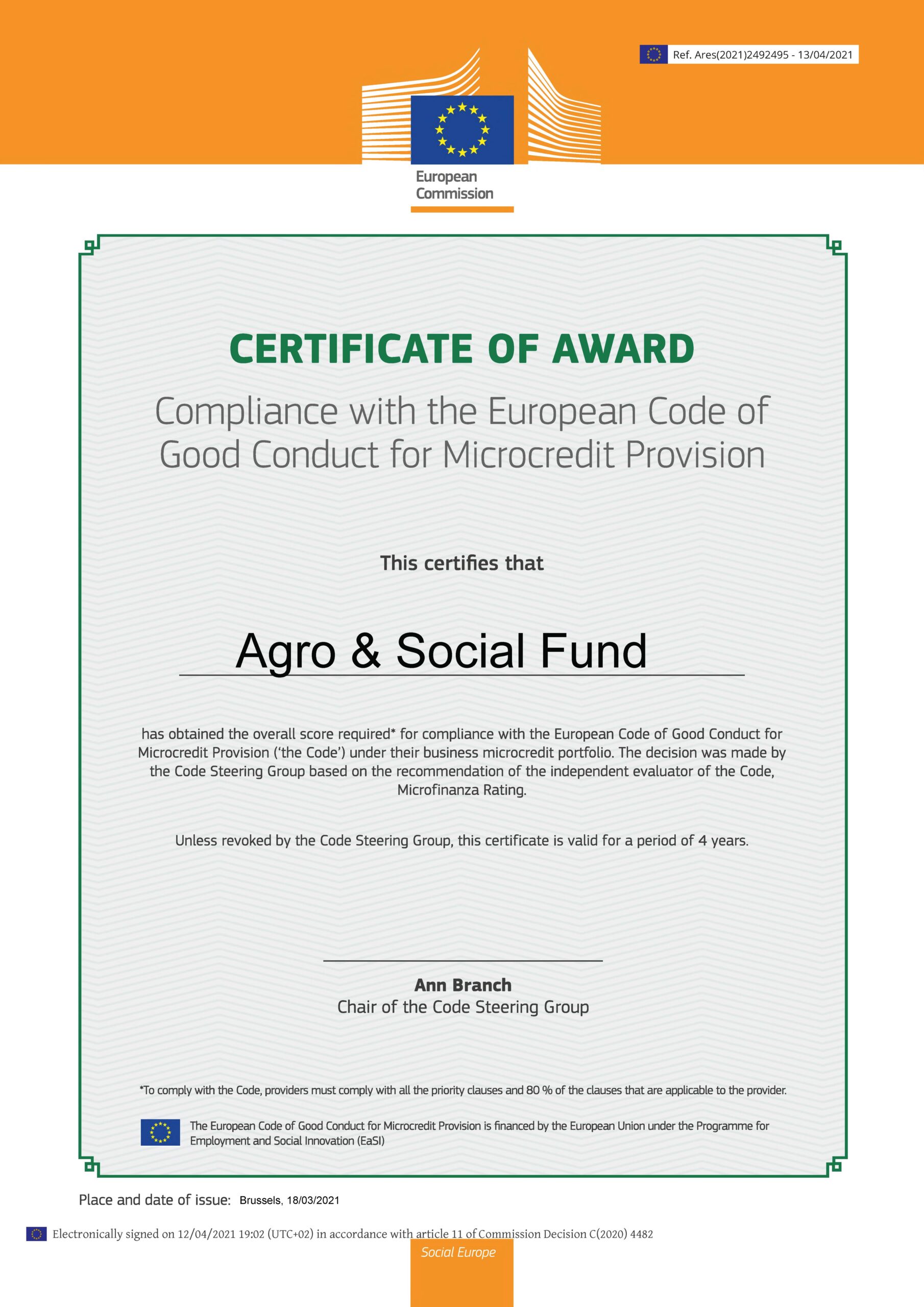 Agro & Social Fund on March 18, 2021 was certified as a Micricredit Provider that meets the conditions set by the European Code of Good Conduct.
Beginning from 2023, every March, Agro & Social Fund declares the annual financial and operational information, according to the requirements of the European Code of Good Conduct in following  format